Hotel Sport Coredo ☆☆☆
The hotel is the brainchild of Mr. Moncher Luigi, head of the family and manager of the bar/club "After Work" in the town of Coredo.
In 1966, he decided to bet on hotel hospitality, given the bar's central location but above all, because he understood that Coredo, located halfway between Trento and Alto Adige, can be a welcome destination both in summer and in winter for the Christmas holidays and Christmas markets.
Mr. Moncher extended the building in height and created a small two-star hotel where, together with his wife, he started welcoming those who came to the city to spend their holidays in this small and delightful village located 800 meters above the Predaia Plateau.
In 2002, the staff passed to his son Pio, an expert Chef who, together with his wife Adriana, an excellent organizer and hostess, decided to completely renovate the hotel and the restaurant (which today includes 80 seats inside and about 20 other summer exteriors).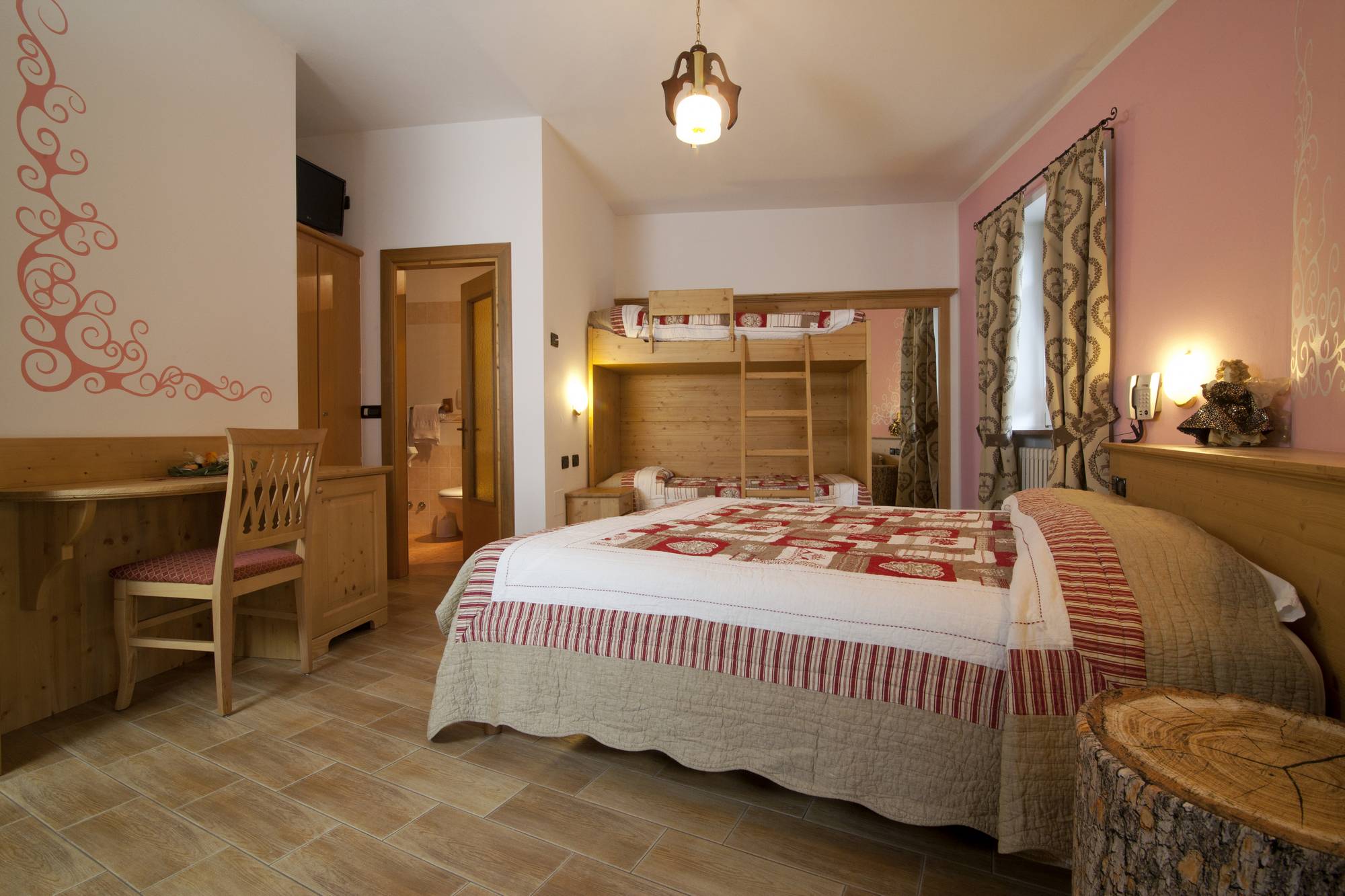 Your room in Coredo
Rooms
The style of the rooms is traditional for Trentino, with solid mountain fir wood furniture.
All our rooms have balconies overlooking the church square of Coredo or the majestic Brenta Dolomites.
Each room has a private bathroom with shower and hairdryer, is equipped with a safe, flat-screen TV and wi-fi (absolutely free throughout the entire hotel territory).
The hotel also has two rooms with bathrooms for people with disabilities that can easily get to the rooms on the floor in a convenient elevator.
Rooms Gallery
We are here
Via delle Antiche Fontane, 6
38012 Predaia – Fraz.Coredo (TN)